Santa Maria
Santa Maria has a history as long as almost any city in the State of California. Established by Spanish explorers, the area quickly became an agricultural center due the fine soils and very moderate climate. These agricultural roots are still the primary economic engine in the area, with strawberries, corn, wine grapes and tomatoes being the major crops, some of which can be grown year round. Even now, farms live next door to new home developments. So, despite extensive growth over the last decade that has made Santa Maria the largest community in Santa Barbara County, it still retains the feel of small town life
.
The Santa Maria lifestyle is enviable, and is why we have chosen to come back to this area. The climate, the great food, the relaxed atmosphere and the sense of community make this area a fantastic place to live and raise a family.
Speaking of great food, one thing you can't miss when visiting Santa Maria during the summer are the Santa Maria barbecues, famous around the world. Using large wood fired grills chefs slow cook Tri-Tip (another Santa Maria specialty), ribs and chicken using red oak wood that imparts an amazing smokey flavor to the meats that are melt in your mouth tender. Do not miss the opportunity to explore this fine tradition when visiting Santa Maria.


Santa Maria Real Estate
Santa Maria is also one of the most affordable communities on the California Central Coast, and is a bargain compared to towns like Santa Barbara or San Luis Obispo, and may be the perfect place for families to buy their piece of the Central Coast quality of life.
Santa Maria home buyers have wide variety of home types to pick from and those on budget may want to buy a home in one of the manufactured home parks that are available. Prices range from around $20,000 to near $150,000 though buyers should be aware that the space rent or association dues vary and can be high enough to negate some of the price advantages of buying in a park.
Condos are another alternative to traditional single family homes that offer the advantages of not only lower prices, but lower maintenance by the owner since the association most often does all exterior building and front landscape maintenance. Sold prices of condos in Santa Maria are as low as the mid $80,000 to about $320,000. Many complexes offer amenities such as pools, clubhouse, greenbelts and barbecue facilities. These amenities do come with the price of higher association dues.
Single family homes are the most common type of home in Santa Maria. They tend to more expensive to purchase, yet on the other hand may not have any association dues and space rents, so the monthly cost of ownership may be less than a condo. The lowest priced home to sell recently was $245,000, the median sale price was $346,000*, up a whopping $146,000 from just 3 years ago, the highest sale price (in town) was $1,100,000*.

One of the most unique neighborhoods in Santa Maria is the historic Carriage District with homes built around the turn of the century to the 1940′s. Here Craftsman, Spanish and Bunglow style homes have been preserved and not only are in strong demand but command higher prices on average.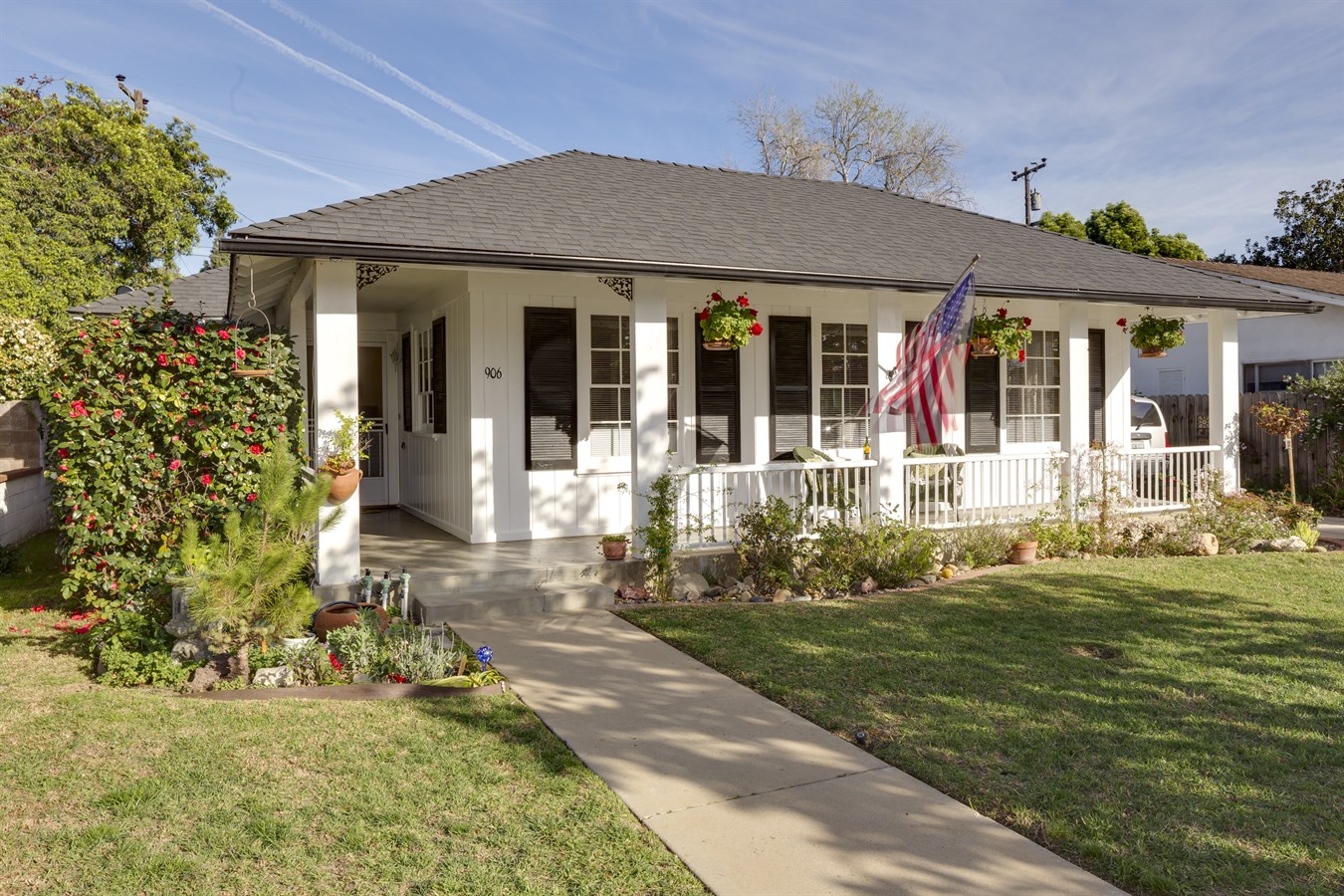 With an improved economy Santa Maria is once again seeing new residential developments spring up. There are several new home developments currently under construction. On the west side the community of Harvest Glen is offering new homes from the upper $300′s to mid 400′s with floor plans ranging from about 1,600 square feet to 2,600 square feet and up to 5 bedrooms. Also on the west side is Heritage Square with home prices starting at the low $300′s to about $370,000 and up to 4 bedrooms. On the north east side of Santa Maria is the new development The Legacy at La Ventana, a more upscale development with homes up to 2,500 square feet and up to 5 bedrooms. La Ventana offers great views of the oak studded hills just east of town. If a new home is more to your liking contact me to tour new communities in Santa Maria/Orcutt.


Orcutt

Orcutt has long been one of my favorite places. Originally a separate community from Santa Maria, which has grown to meet Orcutt on the north, it has that charm of real community. Orcutt has managed to avoid the over development that happens with many smaller towns, yet still has the feel of being in the present while maintaining some character of its early days.

Orcutt is located close to Vandenberg Air Force base making it a favorite location for military and civilian families working at the base. Shopping is available in Orcutt markets and community retail stores and the larger shopping complexes in Santa Maria including Santa Maria Town Center.

At the heart of Orcutt is the turn of the century Old Town Orcutt which still has some of the original homes built in the late 1800′s and early 1900′s. Here there is a blending of the old style and new traditions which has made it a favorite not only locals but tourists as well. The Old Town Market looks and feels like a country store and the Union 76 station is a local icon that still does auto service.

Looking for good food or fun places in Orcutt, try Rooney's Irish Pub, Trattoria Uliveto located in the revitalized Old Orcutt. My personal favorites are Kay's Country Kitchen, which serves the best breakfast in the area, The Far Western Tavern, featuring the best steaks, ribs and Tri Tip and Niya Restaurant with outstanding sushi and Japanese cuisine..

Orcutt is the home to one of the most amazing parks I have been to, Waller County Park. This huge 150 acre plus park has ball fields, basket ball courts, hiking trails, fishing ponds, disc golf course and some of the most spectacular trees you can find in a public park. Sadly, the drought combined pine bark beetle infestations have devastated many of the parks towering Monterey Pines.


Orcutt Real Estate

Homes in Orcutt range from over 100 year old bungalow, cottage and craftman style homes, to traditional ranch style homes from the 50′s through 70′s, to newer communities such as Trilogy at Rice Ranch.

Orcutt home buyers looking for older bungalow and craftsman style homes can find their dream home in Old Orcutt. Old Orcutt is just a few blocks wide and long and has that old world charm not found in most towns these days. Many of these homes are now being brought back to grand style with major renovations and updating.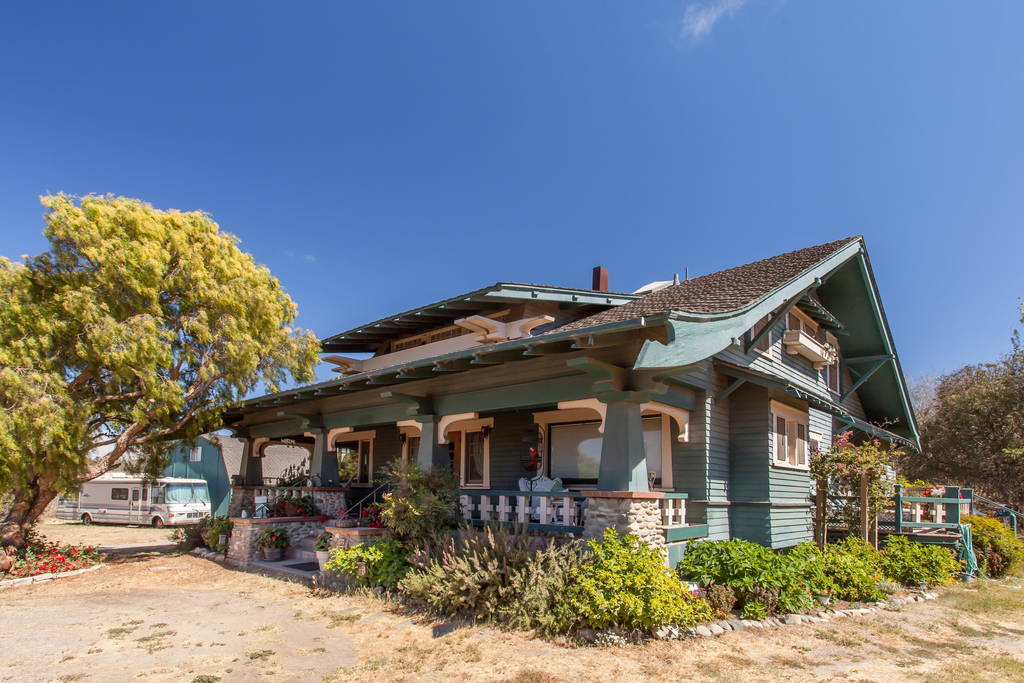 Luxury home buyers have a variety of neighborhoods to chose from. Foxenwood Estates, which includes the condo communities of Foxenwood Garden Villas, is one of the older, more established and most sought after. Condos can be found from the mid $300,000 range to over $500,000. Foxenwood Garden Villas IV, the last phase, still has a couple of new units available. Single family homes start at about $400,000 and can go up to $650,000 or more.

Horse lovers can find equestrian homes in Orcutt Estates, Westrail Estates (with street names like Appaloosa Trail and Painthourse Trail, it's a bit of a givaway) and Elkhorn Estates each with lot sizes over an acre and some which features equestrian trails and riding facilities.

Prices for single family homes in Orcutt start at about $300,000 and can reach over 2 million for custom luxury estate homes.

Don't forget to include Santa Maria and Orcutt in your Central Coast Real Estate search!

*Orcutt is not recognized as a separate community in our MLS. If you would like to see homes in Orcutt you will have to search for homes in Santa Maria . If you would like more information about homes for sale specifically in Orcutt contact us and we will email you Orcutt home listings.
*as of June 2016