San Luis Obispo-Charm and Colleges
San Luis Obispo was the first Central Coast city to capture my imagination many, many years ago and I fell in love with the area immediately. It has been the inspiration for our quest to live on the Central Coast ever since. The city has a charm, an esprit if you will, that draws me in. Part of the draw is the turn of the century homes and the period architecture which has been long abandoned in other towns. Many of these classic old homes have been lovingly restored and in the business district are the home to small firms and stores.The city has a wonderful website that tells guests all about San Luis Obispo, even it's quirky side!

As with all of the central coast, rolling hills dotted with giant oak trees, cool breezes that blow in the afternoon, and a causal style of life are also part of the charm.n

I am not sure what San Luis Obispo is best known for, the colleges of Cal Poly and Questa Community College, the old homes, the sophisticated shopping district or the scenery. Whatever it is the blend of attributes makes this town special to me and I am thrilled to be able to work here and live nearby. And, of course, SLO has a rich culture and loves it's artistic side of live.

Food is an intrinsic part of SLO lifestyle and eateries of note include Viena Vai Trattoria, Big Sky Cafe, Oasis Mediterranean and my favorite the Bon Temp Creole Cafe. There is plenty of culinary diversity and the inquisitive eater can spend many days enjoying unique fare.


San Luis Obispo Real Estate
The community and town leaders have done a wonderful job, in my humble opinion, of being careful in what growth they have allowed so the city does not lose it's character as is so common in Southern California with it's seeming endless sprawl and look alike shopping centers one after another. There is a possible downside to this controlled growth, high home values, though if you already own a home here you may disagree. The other "downside", depending on your point of view, is that the colleges need for student housing spills into town and I have heard that as many as 60% of the homes in SLO are rentals. I can't confirm this but I know the number is high and many permanent residents feel they are being squeezed out of the housing market.

The median price of homes sold in San Luis Obispo was just shy of $570,000 and the average sales price was a bit higher at $613,000.* The lowest priced homes are mobile homes located in a park, with the least expensive home selling for $24,000. That is a bit misleading in that the parks space rent can go from $350 per month to over $700 per month, depending on the park.. The most expensive home sold in the first half of 2016 was $2,817,000. As you can see San Luis Obispo real estate prices cover a very wide range.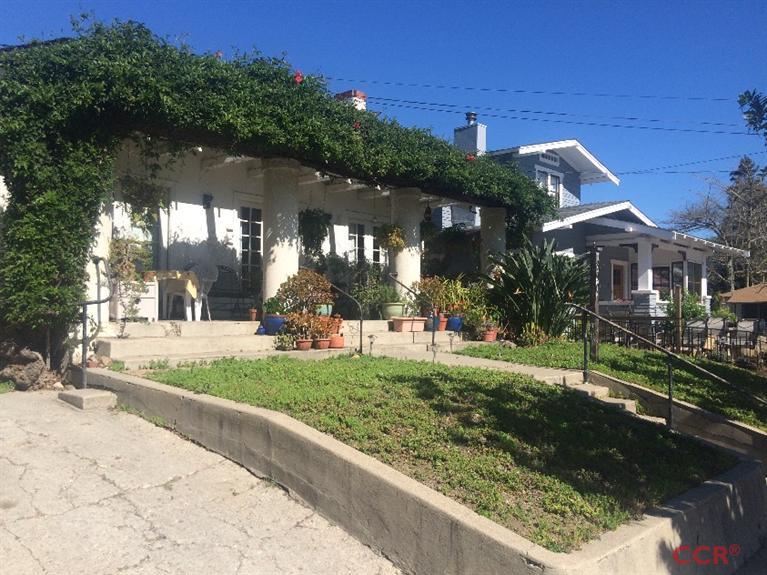 Then discriminating buyer who seeks to find their niche in San Luis Obispo is already aware of the price of homes here I would suspect, and will be prepared when looking for a home. We are happy to help you find it when the time is right! Call us if you would like more information on homes for sale at 805.720.7006 or to schedule a private showing, or use the contact me form.