Morro Bay-Surfing, Fishing, Food
The town of Morro Bay is the quintessential American fishing village, built next to a bay that protects the fishing fleet and provides them safe anchor. Many communities that were once small fishing villages have grown and morphed into something much different over the years. Like much of the Central Coast Morro Bay has managed to retain it's identity and to this day remains a fishing community and the pier bustles with fishermen bringing their daily catch to offload and sell. Virg's Landing offers sport fishing charters and is located on the Embarcadero where you will also find several really good restaurants and Giovanni's Fish Market

The Embarcadero is also home to the annual Morro Bay Harbor Festival, a favorite of ours for years and features live local music, great food, especially the seafood, local brews and area wines. A must go to event. The Harbor Festival is held each October and is now FREE! If you are going to spend the night, book early, hotels are almost always sold out.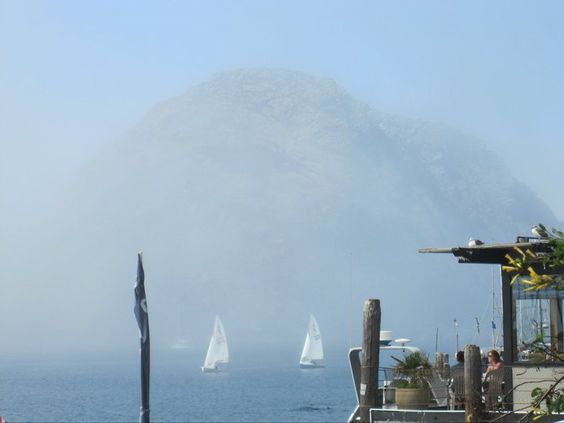 The official city website list the city's population at about 10,000 in 2010, surprisingly, a slight decrease from the 2000 census numbers.

Maybe it's the weather, which is generally cool even mid day, or maybe it's the just because it's a beach town, Morro Bay has a vibe that is full of energy. Residents and guests can be seen hiking, biking, kayaking, golfing or sailing all year round.

Then commercial district near the pier boasts some mighty fine restaurants with, surprisingly, seafood as featured fare. Artists and art dealers are an integral part of the rich culture of Morro Bay and one can spend an good deal of time admiring paintings, sculptures, glass and ceramics. Bring your credit card!



Morro Bay Real Estate

As with almost every beach community real estate values are higher than average and in 2009 the median sale price of a home in Morro Bay was about $600,000. It is a surprise that today the median price of homes sold has dropped to $546,000. Homes on the bay can sell for over $2,000,000.n

There are several distinct areas in Morro Bay, the original bay community, with it's older homes on the hills adjacent to the bay, Baywood and Los Osos to the south, all located to the south of Highway 1 and the newer portions located north of the highway which have more of a beach town feel.

As with many Central Coast towns the most affordable housing are mobile homes parks (watch that space rent though), with condos being the second most affordable.

If you would like more information on Morro Bay real estate or individual properties please contact me.